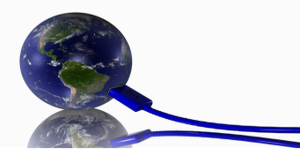 INCREDIBLE OPPORTUNITIES WITH ONLINE VIDEO
All the Internet Marketing experts agree the new wave on the internet is video. As technology improves and internet connections become faster, more and more customers will be able to watch your videos from the comfort of their own home using this marvellous invention we call the internet. Watching videos is certainly fast becoming the popular way to use the internet – just click here to see the statistics for yourself!
Today's technology makes it possible for anyone to essentially own their own network. Imagine the possibilities! You can produce and distribute YOUR VISION, whatever that may be:
News Shows
Advertisements
Infomercials
How-to Video Demos
Product Demonstrations
Business Profiles
Property Tours
Instructional Demonstrations
Biographical Sketches
heck, your own Birthday Party!
You might get surprised if I tell you that reputed digital marketing agencies use video marketing for their clients. Of course, they aren't the only tools. Agencies like SERP Co (https://serp.co/services/marketing/lawyers/) which work with different client profiles (lawyers, dentists, etc) use a host of strategies ranging from PPC, SEO, adverts to web optimization in tandem with one another in their marketing campaigns for the right impact. And sometimes, video marketing could be part of that mix too. So, think about it, if professional agencies are using video in their marketing strategies, shouldn't you too? If you keep your videos fairly simple, you can do it all by yourself.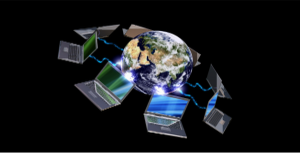 MAKE MONEY WITH VIDEO ON THE INTERNET
People who know how to produce videos people enjoy watching will definitely be rewarded financially as the internet grows. Simple video production allows you to customize a message to your niche
Sell your products
Educate your customers
Demonstrate your product
Profile your business
Profile yourself
Demonstrate the use of your product
Interview customers
Interview Experts
Develop customer relations
Video is an incredibly powerful tool and statistics show legitimate conversion increases when web sites add even the simplest of videos to their website.
INTERNET VIDEO OPPORTUNITY INCREDIBLE
When I started out in the TV biz in 1980, my only choice was to work for a TV station or production company and start at the bottom. Someone else decided what shows were broadcast. Someone else decided what shows I worked on. Someone else decided what products to promote. Someone else decided what information to present. Now, I can be in charge of it all and so can you.
Video and the Internet gives anyone with visual communication skills phenomenal power and earning potential!
QUALITY IS IMPORTANT
Now honestly, video production isn't rocket science. I doesn't take a genius to pick out a decent camcorder and push record. However, high quality video production is a slightly different ballgame.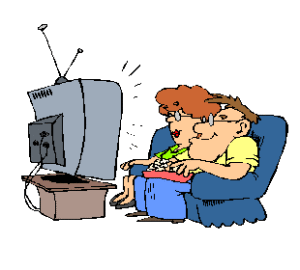 Please don't kid yourself. Poor video quality sticks out like a sore thumb. People are used to watching shows with multi-million dollar budgets; each shot is meticulously crafted and lit by expert visual story-tellers.
You certainly don't have to go that far, but my point is that viewers expect quality and they're not going to be fooled by poorly lit, shaky videos they have to strain to hear. Not only will they not be fooled, they probably won't even bother to watch because they're so used to million-dollar shows and watching crap is irritating.
Never fear!
If you learn some simple techniques and tricks, you can produce quality videos that look like absolutely wonderful for online use and only cost a trifle. You don't have to break your back either. Hey, some of my suggestions will actually save your back. (Trust me, I figured out all the lazy-gal's tricks along the way.) With this blog, I'm passing 25 years of running around in the TV News business on to you in easily digestible training.
There's nothing magical about TV, although the audience is fooled into thinking there is! So if your role in the entire cycle known as Professional TV production has always been audience member, take it from me, the behind-the-scenes-gal-who-did-every-job under-the-sun, it's ain't so tough once you know one or two things.

Welcome to your video production website authority. Drop me a line and let me know what you need. I'll be thrilled to help!