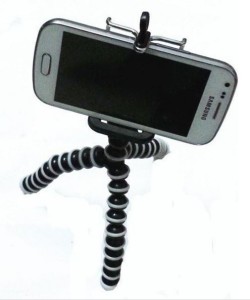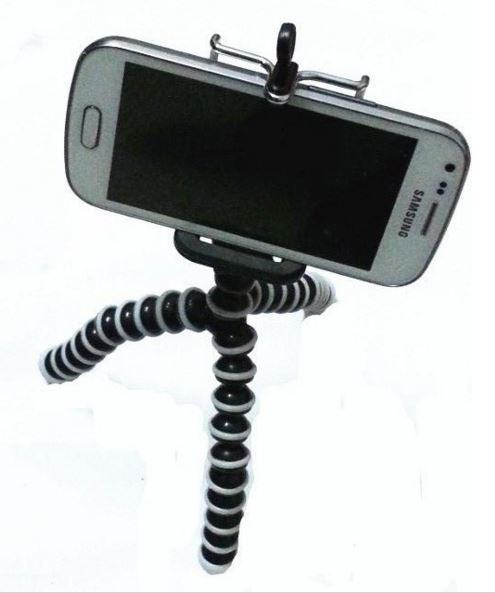 Vlogging, which is blogging using videos as your content, first became popular around 2005. Thirteen years later, its popularity is still skyrocketing which really isn't surprising since Vlogging is effective in reaching the target audience, much simpler to understand, and more entertaining than standard text posts. Since its conception, different types of methods and equipment have been developed to make vlogging easier for anyone interested in taking part in the pastime. From cameras to a free mp4 video editor, getting into vlogging is easier than ever before.
For these reasons, we can conclude that the Vlogging trend is far from over. So, it's never too late for aspirants to start their journey as Vloggers.

Of course, once you heard the word "Vlogging" the first thing that will come to mind is YouTube. It's a Vlogger's most popular video-sharing platform choice – it's free, easy to manage and has over a billion of users and viewers worldwide.
However, though its prevalence makes it easy to bring in views, it also means many have the same idea on being the next big thing on YouTube, which makes it incredibly difficult to stand out. Fortunately, there are ways to put you at an advantage above others. As well as making great content (which we'll help you with below), you can also look into purchasing YouTube views by utilizing the information available on https://buyoutubeviews.com/buy-youtube-views. This is a great way to get your channel going when you first start, or to pick your channel up when views are dropping or stagnating.
If you're starting a YouTube channel, or maybe you already have one but it doesn't gain much attention than you expected, here are six Vlogging tips to help you have a successful YouTube channel.
1. Plan catchy titles for your Vlog
Videos wouldn't be complete without titles. The title is one of a viewer's deciding factors on whether to watch. The title needs to be both appealing to the potential viewer and full of accurate, highly-searched keywords so it will come up when people are looking.
In creating a title, don't create plain and traditional one. You must create a catchy, straightforward or intriguing, informative title. A good title will pique your audience's' interest.
2. Use the most popular styles of video content
Choosing the right style and tone for your Vlog is usually the most difficult part of the process. This is because you have to inline it into your niche, audiences' interest (and yours), and latest trends online.
Fortunately, on YouTube, there are three popular styles of video content for Vlog and those are:
*Informative
People search online because they want information – information that can either help them solve a problem or make creating a decision easier. So, in creating your content make sure to compose it as detailed and complete as possible.
Tutorials, game walkthroughs, and product reviews are just some of the examples of an informative type of content.
*Entertainment
Everybody loves to be entertained! This is everyone's way to relax their mind and somehow forget all the stress they have encountered for the day.
So if your Vlog's main purpose is to showcase your talent in sketching or daily life experiences, comedy animated videos or reality TV-like videos are some of the best formats to use.
*Educational
If you're a professional in a certain field and the main purpose of your Vlog is to share your expertise, educational is the best format to use.
An educational format may sound boring with all its technical terminologies and data. But thanks to the third-party application, you can now make your videos lively and appealing by including relevant music and design.
3. Focus on quality as well as uploading frequency
Just like in any other careers, success always lies in the quality of work.
In Vlogging, your content AND video must have the highest quality possible. Yes! They both must have high quality because no matter how amazing your content is if your video has a poor quality you will never get your audience's attention; and vice versa.
Do this on a regular basis, uploading high-quality videos, and you can secure loyal fans to your channel.
4. Get the right lighting
Lighting is everything when creating videos. Video images essentially ARE light and nothing but light. Less or too much of it can ruin the overall quality of your video. So, it's important for you to find the right blend of light to complement the effect you want to achieve.
Normally, the best time to shoot a video outside is during morning and noon. But if you want to add some golden glow effect to your video, you can shoot at dusk.
It is often easier to achieve quality lighting inside. Make sure the subject is not directly in front of the light or you get a silhouette. Lighting for a face should be diffused.
5. Build a Vlogging community
YouTube is just like any other social media platforms if you want your channel to succeed for a long time you have to interact with the audience and build a strong relationship. You can do this by:
*Replying to a comment left by a viewer to your channel,
*Comment on other Vloggers' videos that has the same niche as yours,
*Invite other Vloggers to your channel and listen to their feedback.
This part of Vlogging may sound difficult to achieve because it requires a lot of time to make it work. But don't worry, once you get used to the process everything will become easier.
6. Optimize your video metadata
Just like with titles, optimizing your video metadata can guarantee a better rank in YouTube's search engine result pages.
Video metadata includes, but is not limited to: title, tags, description, annotation, thumbnail, and file name. Metadata will help the search engine bots properly identify the content of your videos.
To make it easier for search engine bots, you must include relevant keywords and pair it with captivating descriptions and call-to-action statements.
Managing a YouTube channel isn't a simple task but hopefully, with the tips mentioned above, you can pull it off successfully. If you find that your channel isn't growing at the pace you'd like despite following the tips above, don't be ashamed at looking into buying subscribers to give your channel a boost. Visit here to learn more about this possibility as a way to attain YouTube fame.