When it comes to building your online presence, there are lots of things you need to consider. From your web design Leicester to SEO efforts to the blogs you post – so it's important to take everything step by step. Once you've got a functional website, it's time to look at the best ways to market your website and become visible to more people. A very good way of doing this is through the use of video. Videos allow the consumer to take in a lot more information a lot faster than images or text alone so having a well-made video on your website will do wonders for your business. Once your video is finished, deciding where and how you are going to host it online presents a whole slew of options.
What you choose will have a major impact on your video's performance and functionality. It will affect how many people are likely to see your video and how it looks to them. It can also affect how search engines index your site and how much traffic your video brings.
This post will give you some tips on the many different aspects of online video hosting and what it means for your video.
First, as with all things video, there is no one BEST way to host your video online. Each method has pros and cons. Different videos serve different purposes for different people. What Company X wants for their marketing video is entirely different from what you want for your comedy video or your client's wedding video. This is why it is very important to look around and not just pick the first hosting website that someone recommends. (like I originally did) Check out Bluehost, Hostgator and https://www.hostiserver.com/ and many more before deciding which is right for you! You should make sure that you have done enough research though about which web hosting company is best for you as there are loads out there. You might decide though that you prefer using something like cpanel hosting instead. However, it's up to you though.
I see LOTS of video marketing products online related to hosting that claim theirs is the BEST. I am here to tell you that is marketing hype, not fact. There are simply too many variables for anyone to claim their hosting solution is the only solution and is best for everybody in all circumstances.
So when you are trying to decide which hosting option is right for your online videos, start by considering your goals.
Do you want lots of people to see it and hopefully have a viral hit?
Do you want to sell your product or service to a targeted audience?
Are you using the video as link bait to promote your site and get SEO benefits?
Are you hoping the video will drive traffic to your site?
Are you looking to increase your brand awareness?
Do you want only private views for a pre selected audience?
Do you want to generate advertising revenues?
Do you want to educate the masses or just your paid members?
How tech savvy are you and how much effort can you handle?
What is your budget?
Obviously, if your goal is to have a viral hit, you would want to use a different strategy than if your intention was to sell your product to a small target audience.
OPTIONS FOR HOSTING
There are three broad categories for hosting:
Self hosted
Using a video sharing site such as YouTube or Vimeo
Using a video hosting service that is not a sharing site, such as Brightcove.
Within those three broad categories you have dozens, if not hundreds, of options. Each has pros and cons. Some are more user friendly and easier for novices, while others can be quite complicated and require someone more tech-savvy.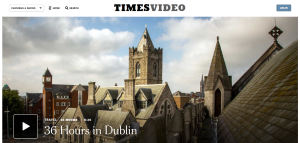 Pricing varies. Some hosting services are totally free, such as YouTube. In fact if you create a popular YT channel with high views, then YT will pay you. That is easier said than done but certainly doable.
Many self hosting options, like using Amazon S3, price depends entirely on the amount of bandwidth you use.
Others start with a monthly fee of around $80 to $100 or even higher. It can indeed be much higher if you have lots of videos getting lots of views. Think of the New York Times or some other large media company. No doubt the NYT monthly video hosting bill would make me gasp.
WHY I SELF HOST-SOME PROS AND CONS
The vast majority of my videos online are self hosted using an Amazon S3 account and Easy Video Suite. I do it this way because it is the most economical way for me to have complete control over my videos and not have to worry about accidentally violating the TOS and being banned. That can happen, although it is rare. If it happens you have little to no recourse. I've read about people who lost all their videos this way.
I also recognize that many of my videos would simply not do well on YouTube because they do not appeal to a mass audience. So I would rather not deal with the disadvantages of YouTube.
YouTube reconverts your video file and the resolution can go down the drain. In order for a YouTube video to look good, you have to make sure the file you upload is exactly how YouTube likes it. I can take the exact same video file and put it on YouTube and also into my S3 account and the difference in resolution is stark.
As with most things though, it is not that simple. YouTube's habit of reconverting your video has benefits too. In part they do it to save themselves bandwidth, but the practice also ensures that your video is played in a file format that is compatible with whatever device the viewer is using.
In a self hosting situation like mine, I upload an MPEG4 file, which is currently the most universally accepted file. That does not mean it will work on every device though and YouTube ensures that it will.
HOW DOES VIDEO HOSTING AFFECT SEO?
I often hear online video gurus claiming that using YouTube for video hosting is "guaranteed" to give you search engine and traffic benefits. In fact, some of the most expensive online video courses make that promise, which drives me crazy. Unfortunately, it is not nearly that easy or straightforward.
Even if your video ranks #1 on YouTube, or your YT video is high in the SERPS (Search Engine Results Page) that does not mean the SEO advantages are brought to your site.
YouTube gets the traffic, not you. Even if someone watches the video on YouTube chance are high they won't actually click through to your site. This, obviously, affects conversions.
So from an SEO, conversions or traffic perspective, YouTube is not always the best solution, even if your video does indeed rank well.
Nonetheless, as any Freelance SEO expert will admit, to maximize the SEO benefits you do get from using YouTube, you should make sure to ALWAYS put a link back to your site from the video description on YouTube. At least Google will consider that a reputable link and some people will click through.
However, if your goal is to get a lot of eyeballs to your video and increase brand awareness, YouTube is probably the best strategy. Since YouTube is so huge, your chances of getting lots of eyeballs to your YT video is MUCH higher than if you self host onto a site that gets little traffic.
It is indeed true that a YouTube video will probably rank well fairly easily assuming you have been careful to use a keyword-rich title that is also compelling, good meta tags keywords/descriptions and there is not a lot of competition, but as I said, those benefits are not necessarily conferred on your site.
INCREASE YOUR CHANCES OF GETTING A RICH SNIPPET IN THE SERPS
According to SEO experts I have read, your chances of getting a rich snippet (one showing a video thumbnail) in the SERPS is actually higher if you self host. THIS is what will help your site's SEO.
In order to increase your SEO chances with any video, select keywords to title and describe your video from this list as appropriate.
tutorial
review
test
what is
how to
demonstration
explanation
video
PAID HOSTING SOLUTIONS-SOME PROS AND CONS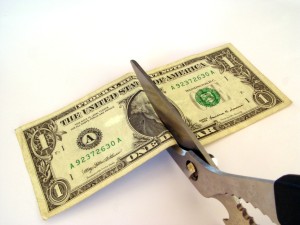 Paid hosting solutions like Brightcove are often the best if video is a huge component of your online marketing or content strategy. Paid hosting is going to be the easiest in the long run because you will have the most reliable customer service. You'll never in a million years get YouTube to call you on the phone but a Brightcove rep won't hesitate to call and help your work out any issues you are having.
These services have poured millions of dollars into their platforms and they are going to perform better and have more options than self hosting using some $200 software. In fact, the paid hosting services like to use "horror stories" of the DIY method in their sales pitches. They have no shortage of horror stories.
Having said that, I personally have never had a lick of trouble self hosting using Easy Video Suite, and before that Easy Video Player. My guess is that one of the reasons for this is that my site does not receive a ton of traffic and my videos are not viewed a zillion times. That makes all forms of hosting easier. I am not the New York Times. 🙂 The majority of my readers are not either so most of them do not need an expensive solution like Brightcove.
ARE YOU LOOKING FOR FAST, EASY AND CHEAP?
YouTube is by far the easiest hosting arrangement. Cheap too! For many people, that alone can clinch the deal. However, if your goal is to provide private videos for your paid membership site, I would not recommend YouTube even though they do have privacy options. If your viewership is limited, an Amazon S3 account wont cost you but about ten bucks a month. You will have more choices and options when it comes to how your video player looks and you can also allow downloading with many self hosting options.
I hope this post helps you make an informed decision about video hosting. Honestly, this topic could fill volumes so I do not pretend this post contains all the information you might need. Each host has different options, features and advantages. But this post has given you a broad overview of the basics and will get your started.
For even more information on this topic and a good list of available online video hosting options, click here.
Thanks for reading Video Production Tips.
Lorraine Grula, Internet Video Gal
To further your journey learning how to make your own videos, make sure and sign up for my free course and newsletter. I honesty think it contains more useful info than many expensive courses. You can sign up from any page on the blog.