When you're trying to learn how to make your own videos, it's an excellent idea to study both well-done and poorly-done videos. This post covers what I consider to be a poorly done video made by a newspaper. Click on the image below to open up the video on the newspaper's site.
A well-done video shows you techniques you will want to emulate.  A poorly-done one shows you techniques to avoid.
This post describes how this video could have easily been produced in a much more compelling way.
First, let me say that this video was no doubt cheap to produce.  I understand their need to do that.  The person shooting and editing this video probably does not have much training or experience. I do not wish to criticize this person, whoever they may be.  It is only my intent to provide training to my readers.
COMPELLING SUBJECT MATTER LOST WITH BORING VIDEO PRODUCTION TECHNIQUES
The subject matter for the video is the local zoo unexpectedly finding bones of long-dead slaves on their property.
That storyline has tremendous potential.  There are a multitude of angles a video storyteller could take with such a story opportunity
A unique historic find, who were these slaves and how did they end up buried here?
A tragic loss of personal dignity in death for the slaves
Spooky find by unsuspecting zoo employees
What happens now with both the bones and the zoo's original plans?
In addition to any of these subject matter choices, there are certainly many visual storytelling tactics to creatively engage the viewer with this particularly story.
Dramatic lighting
Dramatic music
Compelling close ups of the bones/excavation spot, etc
Variable-paced editing to enhance the drama and excitement
Narrator with authoritative voice reading short lines punctuated with natural sound and/or music
Unfortunately for the viewer of this video, the producers did none of these things.   Sadly, they choose one of the most boring ways to tell the story.  They let their one interview subject ramble on, sometimes showing shaky, largely irrelevant shots over the interview shot.
The man who was interviewed did nothing wrong.  Given the exact same interview, a more creative video storyteller could have done wonders by using the elements described above.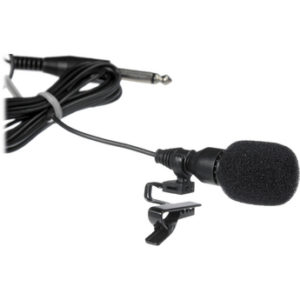 The video suffered from poorly recorded audio.  Heavy wind sometines drowned out the man speaking.   I believe a simple wind sock placed over the microphone could have eliminated this problem.
The videographer should have used a tripod and kept the camera steady.  He/she also should have taken better shots with more variety, including close-ups.
Perhaps worst of all, the video suffers from a grammatical error with a graphic saying, "area where remains will be moved too."
Ouch.
Seriously, that is an egregious error that makes the producers look ignorant.   Most viewers are largely unforgiving with that magnitude of an error.  Sad, and a little bit scary, but true.
If you're trying to hone your skills as a videographer, editor or field producer for documentary style video, then you do yourself a huge favor if you avoid the mistakes found in this video.