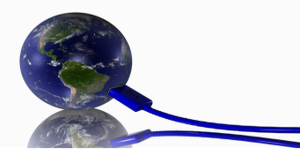 For a while now the future of marketing has been steering towards the potential hidden in video, and it seems like that day for it to be revealed has arrived.
Businesses all over the globe are adopting video as part of their overall marketing strategy, a trend that is still progressing rapidly. Video players on a companies website or pointing to a companies website are becoming more popular in the age of YouTube and other video streaming sites. As a result, some marketing agencies may try their best to cater to this new trend. If you're a business owner and you're wondering how can you boost your brand's PR, video's may be the answer.
Ultimately, it is no secret that YouTube is a wonderful platform when it comes down to promoting your business and establishing your brand. However, building a large audience, and getting positive feedback from your content in the form of likes is not always easy, and making an impact can be tricky. There are some steps that you can take to improve your chances of success though. For example, if your YouTube videos are not getting enough likes, you might want to do some research into some of the amazing Youtube booster companies out there.
In short, introducing video into your marketing strategy can dramatically improve the visibility of your business when done right. Business owners who are thinking about developing a website for their businesses can enquire about video marketing from marketing agencies similar to Breado (Click Here) and as well as other related agencies.
True, it can be a fairly expensive step, especially if you have no video creation knowledge and need to rely on an outside company. But with the vast online video marketplace finding a reasonably-priced video producer is usually not a problem.
Currently, video marketing stands as one of the most profitable and yet versatile marketing tools available, and businesses need to start making use of it.
• Great ROI – Sure, it can be expensive to create initially, but in generally regular video content is a fantastic return on investment. In the long run, it will pay off big time. Already there are many tools out there that can help you create a marketing video. There are even apps that you can use on a mobile device. The video itself does not have to be perfect; as a general rule, it is the content that matters more than the quality.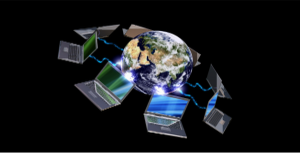 • Boost in conversions and sales – A video has the potential to earn you some serious money. One third of retailers increased their conversions by 91% with videos, and personalised videos are able to increase email conversions by 500%! The online electronics vendor Newegg even claims that video helped them increase their customers' average order value by as much as 50%. These two numbers alone are enough to justify most expenses on video production.

• Building trust – As a business, ideally you want all of your customers to trust you, so that you are their first point of reference when they need a product or service. Trust is the foundation of sales, and video can help you build a long-term relationship with your customers. Honest, informative and fun videos can improve your brand image a lot.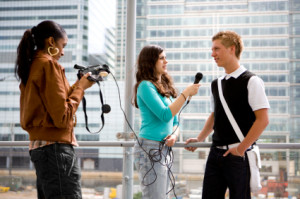 • SEO – Google and other search engines love video content. It can increase the amount of time visitors spend on your site. This signals to the search engines that your site has quality content, which impacts your search ranking positively. Additionally, a video hosted on YouTube can make your site appear in searches on the video platform, opening another potential stream of revenue. So, if you are using London SEO Specialists to help improve the SEO of your site, don't be surprised to see them make use of video content to support this process.

• Encourages social shares – Social networks and video content go hand in hand. The majority of social networking sites actually encourage you to use video. If someone finds a video entertaining, then they are very likely to share it with friends and family. This is essentially a form of free advertising because the more people see your video, the more people learn about what you can offer them.
In the unlikely scenario these facts were not enough to convince you of the marketing power video content commands, check out the other 100+ stats
before finding a good video editor for yourself. Your brand needs it.
Thanks for reading Video Production Tips.